We are closed for the summer holidays.
School starts again on Thursday 3rd February 2022
Thursday the 27th & Friday 28th January 9:00am - 2:00pm -
The school is office open for enrolments of students living in our school zone.
Monday 31st January School closed - Anniversary Day
Tuesday 1st February Teacher Only Day
Wednesday 2nd February Teacher Only Day
Wednesday 2nd February 12:00 - 12:30pm - New families enrolled at Knighton can meet the teacher
We wish you a safe and happy holiday break
Covid 19 Community Update Thursday 2nd December 2021
Tena Koutou Katoa/ Greetings Everyone,
New COVID-19 (Traffic Light) Framework

As you may be aware, everyone in New Zealand/Aotearoa will move to the new COVID-19 Traffic Light Framework on Friday 3 December. We will be moving to Orange level.

The Ministry of Education has confirmed that schools, operating at Orange level between now and the end of the school year, don't have to change the way they are operating and everyone can continue to attend school onsite.

For next year, we can confirm that everyone will be back onsite for learning from the start of the school year, regardless of what setting under the new Traffic Light Framework we will be in (Red/Orange/Green). This is good news and means we can plan for a great 2022.

If we move to Red level at any time, then:
- Face coverings will be required at school when indoors for students and staff in years 4 - 6
- We will ask that only essential visitors come on site
If we do have someone confirmed with Covid-19 in our school, we have a plan in place to manage this and will contact you as soon as possible.
Naku noa
Andrew Campbell - Principal
*~*~*~*~*~*~*~*~*~*~*~*~*~*~*~*~*~*~*~*~*~*

20 August 2021
Information which may be helpful:
Agencies you can contact for assistance
Many families may find it tough going back into Alert Level 4. It can be challenging having children at home, being cut off from family and friends, trying to make ends meet and have high stress levels
For people with disabilities or autism and their support people, the Explore 0800 000421 phone service is available to provide advice or support. This includes advice or support around challenging behaviours. To access this service, you don't need a referral and it doesn't matter whether you're new to Explore, currently on their waitlist or you've worked with them previously. The service is available Monday to Friday 9.00am–5.00pm. When you phone the 0800 number you will be connected with an administrator who will then book you an appointment with one of the specialists.
If you or anyone you know wants some advice or support over this time here are some further options that might be useful.
Support services that remain open:
Work and Income services centres are closed. However, you can apply for assistance via MyMSD or phone the contact centre on 0800 559 009.
If you know someone who needs financial assistance, please tell him/her to call the free government helpline 0800 779 997 (8am–1am, seven days a week).
If you know someone is feeling anxious, frustrated or needs a listening ear, they can call or text 1737 to talk with a trained counsellor. It is free 24 hours a day, seven days a week.
If anyone is concerned about possible exposure to COVID 19 please check the Ministry of Health website.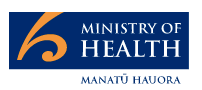 Kia tupato, kia ora.
Take care and be safe.
Andrew Campbell
Principal