Covid 19 Community Update Thursday 2nd December 2021
Tena Koutou Katoa/ Greetings Everyone,
New COVID-19 (Traffic Light) Framework

As you may be aware, everyone in New Zealand/Aotearoa will move to the new COVID-19 Traffic Light Framework on Friday 3 December. We will be moving to Orange level.

The Ministry of Education has confirmed that schools, operating at Orange level between now and the end of the school year, don't have to change the way they are operating and everyone can continue to attend school onsite.

For next year, we can confirm that everyone will be back onsite for learning from the start of the school year, regardless of what setting under the new Traffic Light Framework we will be in (Red/Orange/Green). This is good news and means we can plan for a great 2022.

If we move to Red level at any time, then:
- Face coverings will be required at school when indoors for students and staff in years 4 - 6
- We will ask that only essential visitors come on site
If we do have someone confirmed with Covid-19 in our school, we have a plan in place to manage this and will contact you as soon as possible.
Naku noa
Andrew Campbell - Principal
*~*~*~*~*~*~*~*~*~*~*~*~*~*~*~*~*~*~*~*~*~*
Covid 19 Community Update Tuesday 16th November 2021
Tena Koutou Katoa/ Greetings Everyone,
Return to Covid 19 Alert Level 2 Details
As you are aware, the Prime Minister announced yesterday that we are moving to Alert Level 2 from 11.59pm tonight.
School will be open for all Knighton students from Wednesday 17th November.
Here is some key information as we transition back to school tomorrow (much of this is the same as last term). The staff are excited to be seeing our Knighton students again and want to make their first day back at school positive and enjoyable.
Drop off and Pick up
During Alert Level 2, the goal is to minimise the number of people, who are not students or staff, on site. Because of this, we encourage parents to drop their children off and pick them up from the school gates, and to avoid coming onto the school property. We understand that there may be some circumstances where parents need to come onto the school property to drop off and/or pick up their children, especially for our younger children.
If you need to enter the school property, you must either scan the QR code using your phone or have your details recorded on the Contact Register sheet at the gate entrance. We will no longer have learning assistants at the gates.
The Knighton Road, Somme Crescent and Wairere Drive gates will be open from 8.30am.
If you need to drop your child at their classroom, please say goodbye to them at the door of the classroom rather than going inside.
Health and Safety
Due to the Health and Safety guidelines recommended by the Ministry of Education, we have been asked to minimise social contact as a protective measure against the spread of the Delta Variant of Covid 19.
This has the following implications for Knighton Normal School:
We are doing all that we can to ensure our staff and students stay safe. Additional cleaning around the school is taking place on a daily basis. The school is well equipped with hand sanitiser, disinfectant, soap and paper towels for regular use by staff and students. Face masks are not mandatory for staff or students but are optional at Alert level 2.
As I've mentioned in previous updates, all staff working onsite have had at least one dose of the vaccine as required by the Public Health Order.
Please do not send your child to school if they are unwell. If a student is unwell at school, you will be asked to come and collect them. If your child is going to be away, please ensure you send a text message, leave a phone message or email the school with the reason your child will be away and the duration of their absence. This is extremely important so that we know where all students are each day.
We ask that students bring their own drink bottle to school and it is important to remind them to wash their hands regularly. Teachers will be reinforcing this at school often throughout the day.
Lastly, there is no Distance Learning or Online Learning programme running during Level 2.
I would like to acknowledge and thank all the staff and the community for all that you have done over these last six and a half weeks. It is so important we remain a tight knit community and that we look out for each other, particularly at this time. If there are any families who feel anxious about returning to school, please feel free to contact the school to discuss this.
We are really looking forward to seeing the children tomorrow and having the opportunity to teach them through these last few weeks of 2021.
Thank you all for your support.
Andrew Campbell
Principal
*~*~*~*~*~*~*~*~*~*~*~*~*~*~*~*~*~*~*~*~*~*

20 August 2021
Information which may be helpful:
Agencies you can contact for assistance
Many families may find it tough going back into Alert Level 4. It can be challenging having children at home, being cut off from family and friends, trying to make ends meet and have high stress levels
For people with disabilities or autism and their support people, the Explore 0800 000421 phone service is available to provide advice or support. This includes advice or support around challenging behaviours. To access this service, you don't need a referral and it doesn't matter whether you're new to Explore, currently on their waitlist or you've worked with them previously. The service is available Monday to Friday 9.00am–5.00pm. When you phone the 0800 number you will be connected with an administrator who will then book you an appointment with one of the specialists.
If you or anyone you know wants some advice or support over this time here are some further options that might be useful.
Support services that remain open:
Work and Income services centres are closed. However, you can apply for assistance via MyMSD or phone the contact centre on 0800 559 009.
If you know someone who needs financial assistance, please tell him/her to call the free government helpline 0800 779 997 (8am–1am, seven days a week).
If you know someone is feeling anxious, frustrated or needs a listening ear, they can call or text 1737 to talk with a trained counsellor. It is free 24 hours a day, seven days a week.
If anyone is concerned about possible exposure to COVID 19 please check the Ministry of Health website.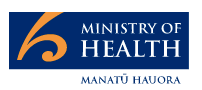 Kia tupato, kia ora.
Take care and be safe.
Andrew Campbell
Principal