Alert Level 2 at Knighton Normal School
7/9/21 Tena Koutou Katoa/ Greetings Everyone,
As you are aware, the Prime Minister announced yesterday that we are moving to Alert Level 2 from 11.59pm tonight. Schools are currently open for children who are on our 'Onsite Learning' roll and have been attending school in Alert Level 3. School will remain open tomorrow for these students only.
School will be open for all Knighton students from Thursday 9th September.
We wanted to go over some key information as we transition back to school on Thursday. The staff are excited to be seeing our Knighton students again and want to make their first day back at school positive and enjoyable.
Drop off and Pick up
During Alert Level 2, the goal is to minimise the number of people, who are not students or staff, on site. Because of this, we are asking parents to drop their children off and pick them up from the school gates. We understand that there may be some circumstances where parents need to come onto the school property to drop off and/or pick up their children, especially for our younger children.
If you need to enter the school property, you must either scan the QR code using your phone or have your details recorded on the Contact Register sheet at the gate entrance. We will have Learning Assistants at each gate both before school and at the end of the day.
The Knighton Road, Somme Crescent and Wairere Drive gates will be open from 8.30am.
Parents will not be able to pick up students before 3.00pm, unless it is for an appointment or they are picking up a sick child.
If you need to drop your child at their classroom, please say goodbye to them at the door of the classroom rather than going inside.
Health and Safety
Due to the Health and Safety guidelines recommended by the Ministry of Education, we have been asked to minimise social contact as a protective measure against the spread of the Delta Variant of Covid 19.
This has the following implications for Knighton Normal School:
● Assemblies and other large group gatherings within the school will not happen at Alert Level 2.
● We ask that you drop off and pick up your child at the school gates as mentioned earlier. If you have a query or concern that you wish to discuss with the teacher then please email the teacher or use Class Dojo to contact them. Please note that if you contact teachers after 5.00pm, they will not respond until the following day.
● Please do not visit the school office unless your visit is absolutely essential. The office staff are more than happy to answer any queries you have by phone or email or pass on a message to a teacher or Senior Leader.
● Staff have been asked to limit the number of face-to-face meetings with parents at this time. We are encouraging email, class dojo and phone contact to ensure communication remains open.
● Break times at school will remain the same. We will ensure that children have time to wash or sanitise their hands after playing and before they eat.
We are doing all that we can to ensure our staff and students stay safe. Additional cleaning around the school is taking place on a daily basis. The school is well equipped with hand sanitiser, disinfectant, soap and paper towels for regular use by staff and students. Face masks are not mandatory for staff or students but are optional.
Please do not send your child to school if they are unwell. If a student is unwell at school, you will be asked to come and collect them. If your child is going to be away, please ensure you send a message via our school app, by text message, leave a phone message or email the school with the reason your child will be away and the duration of their absence. This is extremely important so that we know where all students are each day.
We ask that students bring their own drink bottle to school and it is important to remind them to wash their hands regularly. Teachers will be reinforcing this at school often throughout the day.
Lastly, there is no Distance Learning or Online Learning programme running during Level 2.
We know that the return to school this week will feel a little different for everyone. We have wonderful staff at Knighton who are working hard to ensure that each and every student has a great first two days back at school. We will endeavour to make the transition back to school a positive, happy experience for each and every Knighton child.
Thank you all for your support.
Andrew Campbell
Principal
Translations of the 6th September update:
Covid Alert Level 2 Delta Translation - Arabic.pdf
Covid Alert Level 2 Delta Translation - Dari.pdf
Covid Alert Level 2 Delta Translation - Hindi.pdf
Covid Alert Level 2 Delta Translation - Spanish.pdf
Covid Alert Level 2 Delta Translation - Telugu.pdf
Covid Alert Level 2 Delta Translation - Vietnamese.pdf
-------------------------------------------------------------------------------------------------------------------------------------------------------------------------------------------------
20 August 2021
Information which may be helpful:
Agencies you can contact for assistance
Many families may find it tough going back into Alert Level 4. It can be challenging having children at home, being cut off from family and friends, trying to make ends meet and have high stress levels
For people with disabilities or autism and their support people, the Explore 0800 000421 phone service is available to provide advice or support. This includes advice or support around challenging behaviours. To access this service, you don't need a referral and it doesn't matter whether you're new to Explore, currently on their waitlist or you've worked with them previously. The service is available Monday to Friday 9.00am–5.00pm. When you phone the 0800 number you will be connected with an administrator who will then book you an appointment with one of the specialists.
If you or anyone you know wants some advice or support over this time here are some further options that might be useful.
Support services that remain open:
Work and Income services centres are closed. However, you can apply for assistance via MyMSD or phone the contact centre on 0800 559 009.
If you know someone who needs financial assistance, please tell him/her to call the free government helpline 0800 779 997 (8am–1am, seven days a week).
If you know someone is feeling anxious, frustrated or needs a listening ear, they can call or text 1737 to talk with a trained counsellor. It is free 24 hours a day, seven days a week.
If anyone is concerned about possible exposure to COVID 19 please check the Ministry of Health website.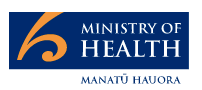 Kia tupato, kia ora.
Take care and be safe.
Andrew Campbell
Principal