Don't forget to check out our miscellaneous newsletters in the PARENT INFORMATION section, which includes the April 28th school community update with important messages from our principal, .
~*~*~*~*~*~*~*~*~*~*~*~*~*~*~*~*~*~*~*~*~*~*~
Message from the Ministry of Social Development
Extension to COVID-19 hardship assistance for whānau

The Government has extended the increased income limits for hardship assistance until Thursday 30 June.

This means more casual or part-time workers, or people who aren't already getting financial support, will continue to be eligible for help with their immediate or emergency costs. This is especially important for those who need direct help as part of the COVID-19 welfare response.

People new to MSD can check these links to see the new income limits:
They'll be asked some easy questions about their costs, then MSD will let them know about any Work and Income payments they may be able to get.

Alternatively, if they'd like to talk with MSD, they can call:
0800 559 009 for working age
0800 552 002 for over-65s
0800 88 99 00 for students
Interpreters are available.
Please note, income limits for Emergency Housing Special Needs Grants, Transition to Work Grants and the Course Participation Allowance aren't changing.

~*~*~*~*~*~*~*~*~*~*~*~*~*~*~*

20 August 2021
Information which may be helpful:
Agencies you can contact for assistance
Many families may find it tough going back into Alert Level 4. It can be challenging having children at home, being cut off from family and friends, trying to make ends meet and have high stress levels
For people with disabilities or autism and their support people, the Explore 0800 000421 phone service is available to provide advice or support. This includes advice or support around challenging behaviours. To access this service, you don't need a referral and it doesn't matter whether you're new to Explore, currently on their waitlist or you've worked with them previously. The service is available Monday to Friday 9.00am–5.00pm. When you phone the 0800 number you will be connected with an administrator who will then book you an appointment with one of the specialists.
If you or anyone you know wants some advice or support over this time here are some further options that might be useful.
Support services that remain open:
Work and Income services centres are closed. However, you can apply for assistance via MyMSD or phone the contact centre on 0800 559 009.
If you know someone who needs financial assistance, please tell him/her to call the free government helpline 0800 779 997 (8am–1am, seven days a week).
If you know someone is feeling anxious, frustrated or needs a listening ear, they can call or text 1737 to talk with a trained counsellor. It is free 24 hours a day, seven days a week.
If anyone is concerned about possible exposure to COVID 19 please check the Ministry of Health website.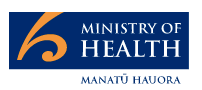 Kia tupato, kia ora.
Take care and be safe.
Andrew Campbell
Principal